Moving to and living in Leiden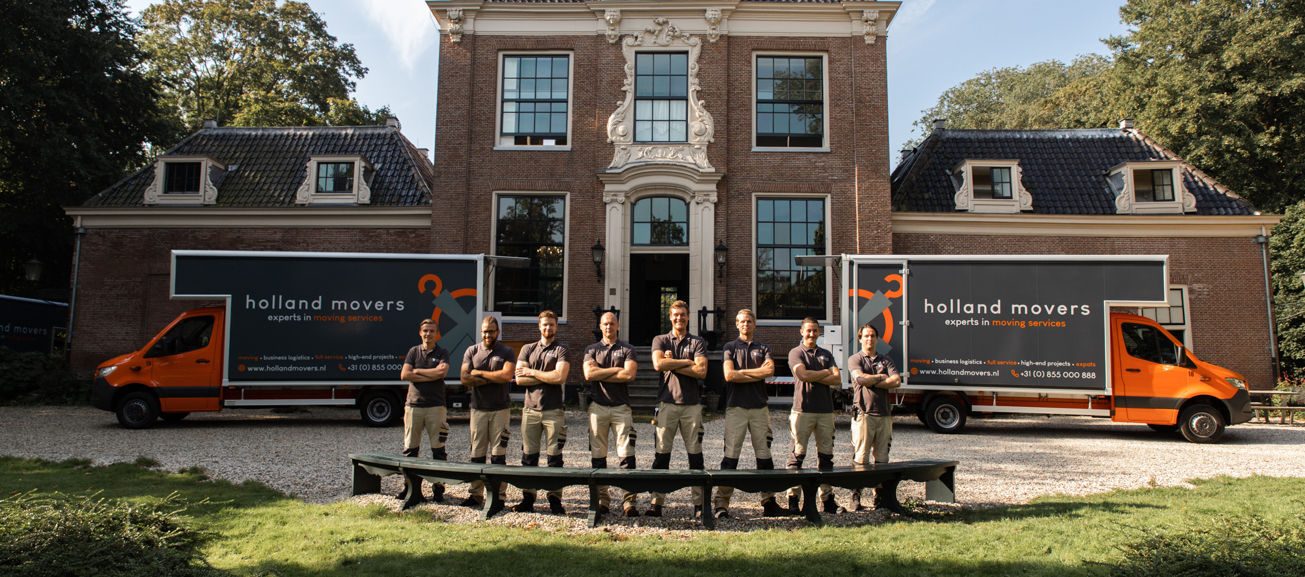 Welcome to your ultimate guide for settling into the vibrant city of Leiden! Relocating can be an exhilarating yet challenging experience, but we're here to ensure your move is as effortless as possible. Wondering what's in store for you? Rest assured, we have every aspect of your transition covered, from visa requirements to registering locally. Our goal is to simplify the immigration formalities for you, turning it into a hassle-free experience.
Struggling to find a home? We've got you. Explore Leiden's delightful neighbourhoods that match your lifestyle preferences and acquire the skills to master the city's dynamic housing market. We'll break down the complexities of the Dutch tax system, guide you through obtaining top-notch healthcare coverage, and give you a detailed look at the education options available for expatriates in the city.
Yet, settling in is more than just understanding the basics. We delve deep into Leiden's rich cultural tapestry, offering you avenues to socialize and connect with other new residents. Your Leiden adventure starts right here. We're fully committed to providing you with the insights and resources needed to not only adapt but flourish in your newfound home. So, step confidently into your new life in Leiden, armed with knowledge and brimming with excitement.
Expat fundamentals and support network in Leiden
Moving to Leiden as an expat involves more than just packing your bags; you'll need trustworthy resources and essential services to make your transition smooth and your integration into the community seamless. This segment provides an extensive toolkit, directing you to authoritative guides and services, as well as introducing you to the Leiden Expat Community for a streamlined settling-in experience.
Reliable resources for expats in Leiden
Before setting out on your new adventure in Leiden, make sure you're well-equipped with accurate and comprehensive information. A wide array of guides and resources are available to help you understand the intricacies of Leiden's culture, daily life, and logistical aspects. From online portals and expat forums to local government websites, you'll discover an extensive array of details covering housing, commuting, healthcare, and education.
The City Council of Leiden serves as an exceptional source of reliable information. Their website is your all-in-one platform for diverse topics that range from local traditions and lifestyle necessities to practical considerations. This is where you can access in-depth knowledge on housing varieties, public transportation, healthcare offerings, educational systems, and more.
Beyond digital resources, don't underestimate the importance of connecting with existing expat communities and social circles. Those who have already found their way in Leiden offer invaluable, on-the-ground insights that can ease your transition. Engaging with these networks can help you feel more at home, provide professional networking opportunities, and open avenues for new friendships.
Navigating essential services in Leiden
Once you make Leiden your new residence, you'll need to tackle a unique set of bureaucratic procedures particular to the Dutch system. Thankfully, specialized centers like the Leiden Expat Support Center are there to be your allies, offering holistic support for expats during their move.
This center specializes in helping with visa formalities, local registrations, and obtaining a BSN (Burger Service Nummer) number. They also provide expert counsel on navigating Dutch administrative intricacies, clarifying local legislation, and linking you to essential public services.
While these organizations play a pivotal role in easing your relocation to Leiden, it's equally important to get acquainted with the specific rules and practices that apply. Stay tuned for upcoming sections that will dive deeper into these topics.
Moving to Leiden? 
Let Holland Movers help you with moving completely carefree
Visa and residence guidelines in Leiden
Moving to Leiden entails navigating the maze of visa and residency requirements. While the regulations may appear daunting, proper preparation and information can empower you to start your Leiden experience with confidence.
Understanding visa and residency requirements:
Before establishing your new life in Leiden, it's crucial to complete the "introductory registration" or "initial residence formalities," which are essential for legal residency in the city. Factors such as your nationality and purpose of stay will determine whether you require a visa, a residence permit, or both.
Initiating this process means registering at the municipal office in Leiden. Here, you'll submit the requisite documentation to obtain your Burger Service Number (BSN), a key identifier necessary for various official activities in the Netherlands.
Defining your residency status:
During your registration, it's important to clarify your status as either an expatriate or an immigrant. Expatriates are individuals who live in Leiden temporarily for specific purposes, like employment or education, with plans to eventually return to their country of origin. On the other hand, immigrants are those who intend to make Leiden their permanent home.
Your designated status will significantly influence the type of visa you'll need and the benefits you're entitled to while residing in Leiden. For example, expatriates may be eligible for specific tax benefits or temporary residence permits, whereas immigrants might have the opportunity for permanent residency or even Dutch citizenship over time.
By carefully assembling the necessary paperwork and following the registration procedures, you're paving the way for lawful and fulfilling living in Leiden. Always keep abreast of changes in immigration policies, and consider consulting with experts to guarantee a seamless and successful transition to your new Dutch home.
Expat accommodations in Leiden
Finding the perfect place to live is a top priority when you're relocating. Leiden offers a wide variety of living spaces, ranging from charming flats in history-rich neighbourhoods to welcoming family homes in tranquil suburbs. Whether you're seeking a rental for its flexibility or considering homeownership for long-term stability, Leiden's residential options are both inclusive and tailored to expat needs.
Expert housing support for expats in Leiden
Finding your ideal residence in Leiden involves liaising with landlords, property management companies, and real estate experts. Familiarizing yourself with leasing agreements and local housing regulations is crucial for a smooth renting journey. To facilitate this, you may consider partnering with an expat-friendly Leiden rental agency or an experienced real estate professional who understands the local scene. This guarantees you'll find a place that perfectly syncs with your lifestyle requirements.
If purchasing a home in Leiden is more your speed, consulting with an expert real estate agent becomes even more essential. Such professionals can offer priceless guidance on the intricacies of Leiden's varied housing market, helping you identify neighbourhoods and homes that meet your budget and taste.
Additionally, dedicated expat housing support services and networks can be game-changers. They can guide you toward the best rental choices or navigate the complexities of becoming a homeowner in Leiden.
Discovering your ideal Leiden neighbourhood
Leiden offers an intriguing blend of neighbourhoods, each with its unique flair and character. For expats keen on tapping into the city's vibrant life, areas like the Historic Center or De Waard are excellent choices. Known for their lively atmosphere, cultural variety, and convenient proximity to dining, shopping, and entertainment, these areas are sure to delight.
On the other hand, if you're drawn to a calmer, family-friendly environment, places like Stevenshof or Meerburg might be more your style. These areas offer a peaceful ambiance enriched by parks, schools, and family-centric amenities.
Whatever your lifestyle or specific needs may be, Leiden has a spot that will feel like home. By touring diverse neighbourhoods and considering factors like commute to work, proximity to schools, and available amenities, you're well on your way to relishing the expat experience in Leiden and creating lasting memories in this captivating city.
Moving within Leiden?
Are you contemplating a local move within Leiden? You're probably already clued into the housing assistance and services that are at your disposal. Nonetheless, certain crucial steps require attention for a hiccup-free transition. One of the vital tasks is updating your local address with the municipal authorities. Here's a streamlined guide to walk you through:
Registering your new address: Once you're settled into your new Leiden home, it's imperative to notify the local authority—referred to as the "gemeente"—of your address change. This can be done conveniently either through their online portal or by making a visit to the local authority office.
Providing information to the local authority: As you inform the local authority about your new locale, make sure to have all necessary details at your fingertips. This involves your old and new addresses, personal identification, and any other documents they might request.
Awaiting local authority confirmation: After the local authority has collected all required information, they will update your data in their records. You'll then receive an acknowledgment, confirming that your address change has been successfully processed.
By diligently following these steps, you'll keep all your formal records up to date, facilitating a seamless intra-city transition in Leiden.
Understanding taxes for expats in Leiden
Grasping the essentials of the Dutch tax system is a cornerstone for legal adherence and fiscal well-being while living in Leiden. While tax obligations can appear complex, the right counsel can help you traverse this landscape with confidence, optimizing your financial gains in this enchanting city.
Expert tax advice for Leiden expats
Many expats in Leiden find it beneficial to consult with tax advisors who specialize in expatriate financial matters. These professionals offer targeted advice that aligns with your specific monetary needs—ranging from securing tax incentives to handling international tax liabilities. Engaging with a specialized tax advisor not only assures tax compliance but also offers you financial peace of mind.
Mastering DigiD for easy tax management in Leiden
In Leiden, much like in the rest of the Netherlands, DigiD (Digital Identification) serves as your virtual passport for various governmental tasks, including tax-related services. Obtaining a DigiD is a must for expats who wish to navigate the Dutch tax system with ease. This online platform streamlines the tax submission process, provides easy access to your tax records, and keeps you updated on any tax changes or announcements. Utilizing DigiD allows you to manage your tax obligations effectively, whether you're at your residence or workplace.
By capitalizing on expert advice and leveraging digital tools like DigiD, you're well on your way to mastering the tax landscape in Leiden, ensuring a financially secure and compliant expat life.

Securing a home in Leiden: a guide for expats on mortgages
If you're an expat eyeing a long-term stay in Leiden, investing in a property can be both emotionally and financially rewarding. The gateway to homeownership in this charming city starts with mastering the Dutch mortgage landscape.
Navigating the complexities of Leiden's mortgage market
To successfully secure a mortgage in Leiden, you must initially determine your eligibility, which is commonly influenced by your residency status and income. Many Dutch banks offer specialized mortgage packages aimed at expats, making the entire process more navigable.
The application process will require you to furnish a range of documents, such as proof of income, residence permits, and in some cases, your employment agreement. Some lending institutions may also delve into your credit score, underscoring the need for well-organized financial documentation.
With variable interest rates and mortgage terms across lenders, a comparative study is a smart move. Seeking the counsel of a mortgage advisor experienced in expat property financing can be invaluable. They can demystify the nuances of the Dutch mortgage system and guide you to the most favourable terms.
Upon securing your mortgage, you're not just getting a key to a property, but a chance to embed yourself in Leiden's vibrant community and relish the expat lifestyle in full measure.
Specialized mortgage assistance for expats
The Dutch mortgage system can be a labyrinth, especially for those unfamiliar with local norms. Expat-focused mortgage advisors are skilled at understanding the unique financial scenarios that expats face. They provide tailor-made guidance and see you through the mortgage application from start to finish.
Moreover, online platforms specializing in expat mortgages offer a myriad of options from different lenders, enabling you to pinpoint the most competitive rates and terms. With this expert assistance at your side, your journey to becoming a Leiden homeowner becomes as rewarding and frictionless as possible.
Found the perfect house or apartment?
Let Holland Movers help you with moving completely carefree to Leiden
Choosing the right expat health insurance in Leiden
For a stress-free expat life in Leiden, securing the appropriate health insurance is fundamental. The Dutch healthcare system is renowned for its quality, but the key is to select an insurance plan tailored to your unique healthcare needs.
As you sift through insurance options, consider aspects like basic medical coverage, hospital admissions, specialist consultations, and prescription medications. A variety of insurers offer policies specifically designed for expats, ensuring that you have access to first-class healthcare services.
Leiden is home to numerous healthcare facilities that cater to the international community. These centers are staffed by healthcare professionals proficient in managing the medical needs of expats, making it easier for you to navigate the Dutch healthcare landscape.
By opting for well-rounded health insurance and acquainting yourself with the healthcare resources available in Leiden, you're laying the groundwork for a supportive and enriching stay. This paves the way for you to fully engage with life in Leiden, secure in the knowledge that your healthcare requirements are in capable hands.
Expat life in Leiden: a harmonious blend of tradition and modernity
Living as an expat in Leiden provides a multifaceted experience in a city where historical elegance coexists with contemporary flair. The welcoming atmosphere fostered by Leiden's diverse expat community makes it easy to connect with people from various walks of life, creating a genuinely inclusive environment.
Adjusting to the local culture in Leiden is typically seamless, thanks to the open-hearted and friendly nature of its residents. While acquiring some Dutch vocabulary can enhance your assimilation, it's not essential for feeling integrated and at ease in the city.
Leiden excels in providing a rich cultural tapestry, dependable public transportation, bike-friendly routes, a thriving job market, and an exceptional quality of life. These attributes come together to offer expats a stimulating and fulfilling lifestyle, perfect for those looking to begin a fresh chapter in this enchanting city.
Cultivating your expat connections
Fostering significant relationships is crucial to maximizing your expat experience in Leiden. The city is abundant with expat groups and social networks tailored to make newcomers feel comfortable and engaged. Becoming active in these communities is a splendid way to connect with like-minded individuals, form enduring friendships, and swap stories and tips. Leiden is also host to a variety of events focused on expats, ranging from social mixers to thematic gatherings that promote interaction and relationship-building.
For those inclined toward physical activity, Leiden offers various expat-friendly sports options, from soccer and tennis to cycling. Participating in these activities not only keeps you in great shape but also serves as a conduit for meeting other expats who share your interests. Engaging in such communal experiences enriches your sense of belonging and contributes to an even more rewarding stay in Leiden.
Ready for the Dutch life?
Plan your move to Leiden with Holland Movers
Career prospects in Leiden – A welcoming hub for expats
If you're browsing through this, chances are you've already secured employment in Leiden—kudos to you! Leiden offers an eclectic and hospitable work environment for expatriates, with a plethora of positions spanning numerous industries. Embracing your role in Leiden means you'll have the chance to experience Dutch professional culture, noted for its balanced approach to work-life harmony and candid dialogue.
Still in search of the perfect job in Leiden? Fear not, the city is a hotbed for expat-friendly career possibilities. A host of companies are actively scouting for international talents. To pinpoint the job that best aligns with your skills and interests, you might want to explore specialized job platforms and websites that focus on roles requiring English proficiency. Moreover, professional networking events and industry-specific associations provide valuable platforms to widen your career network, boosting your chances of landing your dream job. With its vibrant employment scene and inclusive workplace culture, Leiden is a compelling destination for expats eager to climb the career ladder.
Educational choices for expats and their families in Leiden
Contemplating a family move to Leiden? One of your foremost considerations is probably your children's education. Leiden is home to a selection of schools that are geared towards the unique requirements of expatriate families. Referred to as international schools, these establishments offer premium educational programs in nurturing atmospheres, catering to kids from varied cultural origins.
Choosing an international school in Leiden offers several perks, including the opportunity for your kids to smoothly continue their scholastic development, even as you relocate countries. Such schools conform to globally accepted educational standards, ensuring an effortless adaptation while sustaining high academic performance.
As a parent, you'll have the liberty to pick from an array of top-tier international schools, lauded for their multicultural environments, experienced teaching staff, and cutting-edge amenities. These institutions prioritize not only academic achievement but also the development of a well-rounded, global viewpoint, inspiring students to value diversity.
Whether your children are just beginning their academic journey or are progressing to more specialized courses, Leiden's international schools present a variety of programs adapted to each student's educational needs. By opting for one of these reputable schools, you can rest assured that your children's learning is in skilled hands, positioning them for a prosperous future in their new international locale.
Driving and car ownership in Leiden
If you're an expat considering hitting the roads in Leiden, obtaining a Dutch driving licence is your first pivotal move. To ease into this, consider registering with a respected driving school that features courses in English, simplifying your educational journey.
In Leiden, local authorities supervise the driving licence application process, and you'll need to fulfil particular requirements to secure your licence. Whether your sights are set on a traditional car licence or a motorcycle permit, acquainting yourself with local regulations is key.
Leiden is home to several driving schools that cater to the English-speaking expat community. These schools offer a conducive environment for newcomers learning the ropes of Dutch driving rules and road safety.
Navigating Leiden's car ownership challenges
Finding a parking spot in Leiden can be a tough undertaking, especially in bustling neighbourhoods where space is at a premium. The city's narrow streets coupled with a high demand for parking can try the patience of even the most composed driver.
To tackle issues like air pollution and road congestion, Leiden has implemented environmental zones, known locally as "milieuzones." These restrict access to cars that don't meet specified emission standards. As an expat motorist in Leiden, it's crucial to know these zones' boundaries and ensure your car adheres to these criteria to dodge fines and access restrictions.
Due to the challenges associated with limited parking and environmental regulations, driving in the city core may not be the most sensible choice. Fortunately, Leiden offers an excellent public transportation network, featuring buses and trams, which serve as a convenient alternative to driving. Utilizing these green travel options not only streamlines your commute but also contributes to reducing your carbon footprint.
Your hassle-free move to Leiden
Relocating, particularly for expats, can often feel overwhelming. That's why we, at Holland Movers, are dedicated to taking the stress out of one crucial aspect: the move itself. We provide a suite of tailored services designed to make your transition to Leiden as smooth and efficient as possible.
Effortless planning, swift responses
Our intuitive online portal allows you to seamlessly arrange virtual or face-to-face consultations and inquire about quotes or additional details. We understand the urgency surrounding your move, and that's why we pledge to respond on the same day, setting a standard for prompt and transparent communication.
A team of experienced pro's
Our team is proficient in handling expat relocations and places a high value on transparent communication. With a team of multilingual experts, language will never be an obstacle. You can trust us to always be timely; punctuality is in our DNA.
We understand that no two moves are alike, so we offer flexible solutions to fit your unique requirements. Whether you need a swift clearing of your old residence due to time constraints, or specialized equipment for a tricky move into a building with restricted access, we have your back. Require short-term storage? We offer adaptable options just for you.
Unmatched security and assurance
We offer exceptional insurance coverage, boasting up to 2.5 million euros with zero deductibles. Your belongings are precious to you and to us, and we take every measure to protect them throughout your move.
Life is full of surprises, and we're always prepared for the unexpected. Our top-of-the-line moving supplies and optional handyman services ensure that each aspect of your move is taken care of. From disassembling furniture to providing all the necessary moving equipment, we're committed to facilitating a stress-free transition to your new life in Leiden.
Celebrate your new chapter in Leiden!
Congratulations on completing our thorough guide for expats relocating to Leiden. You're now equipped with essential knowledge to make your move to this enchanting city a seamless one. Relocating should be a thrilling experience, not a stress-inducing ordeal. As you set this guide aside, let your thoughts drift to the remarkable adventure that lies ahead.
We've covered a gamut of essential topics—from local neighbourhoods and legal formalities to healthcare and job opportunities. While life as an expat brings its own set of thrills and hurdles, Leiden's welcoming environment, helps strike the perfect balance. You're joining a spirited and diverse community of expats.
So pause for a moment, absorb all the helpful information you've gathered, and get ready to plunge into Leiden's abundant culture, history, and opportunities. Whether you're exploring quaint cobblestone streets, diving into the arts, or networking with fellow expats, your new chapter has just begun.
Moving to Leiden?
Let our experts advice you on your relocation!
Guide Highlights:
Trusted Resources

: Turn to online platforms, expat forums, and the Leiden Expat Center for accurate information and indispensable services.

Immigration Basics

: Get acquainted with visa requirements, register at the local municipality, and obtain your BSN number for legal residency.

Housing Insights:

Discover Leiden's diverse residential areas and consult with international real estate agencies for professional guidance.

Navigating Taxes

: Consult with expat tax advisors and utilize the DigiD system for simplified tax procedures.

Healthcare Necessities

: Choose expat-friendly health insurance plans and medical facilities to ensure your well-being.

Educational Avenues

: Look into international schools to offer your children a consistent and enriching educational setting.

On the Move

: Earn your Dutch driving licence through trusted driving schools and keep abreast of parking rules and eco-friendly zones.

The Expat Scene

: Dive into Leiden's vibrant expat community and exploit the city's rich cultural and professional landscape.

Building Friendships

: Engage in activities and groups focused on expats, such as international meetup events, to broaden your social network.

Easy Transition with Holland Movers

: Partner with Holland Movers for a smooth, efficient, and hassle-free relocation experience.
Enjoy your journey in Leiden; it promises to be an extraordinary one!
Quality. Flexible. Safe.
Your wishes are always central at Holland Movers. We always take the time to carefully and extensively discuss your move and your wishes in this regard. This way you know exactly what you can expect from us and we are well aware of your expectations. This way you will not have to deal with unpleasant surprises afterwards.