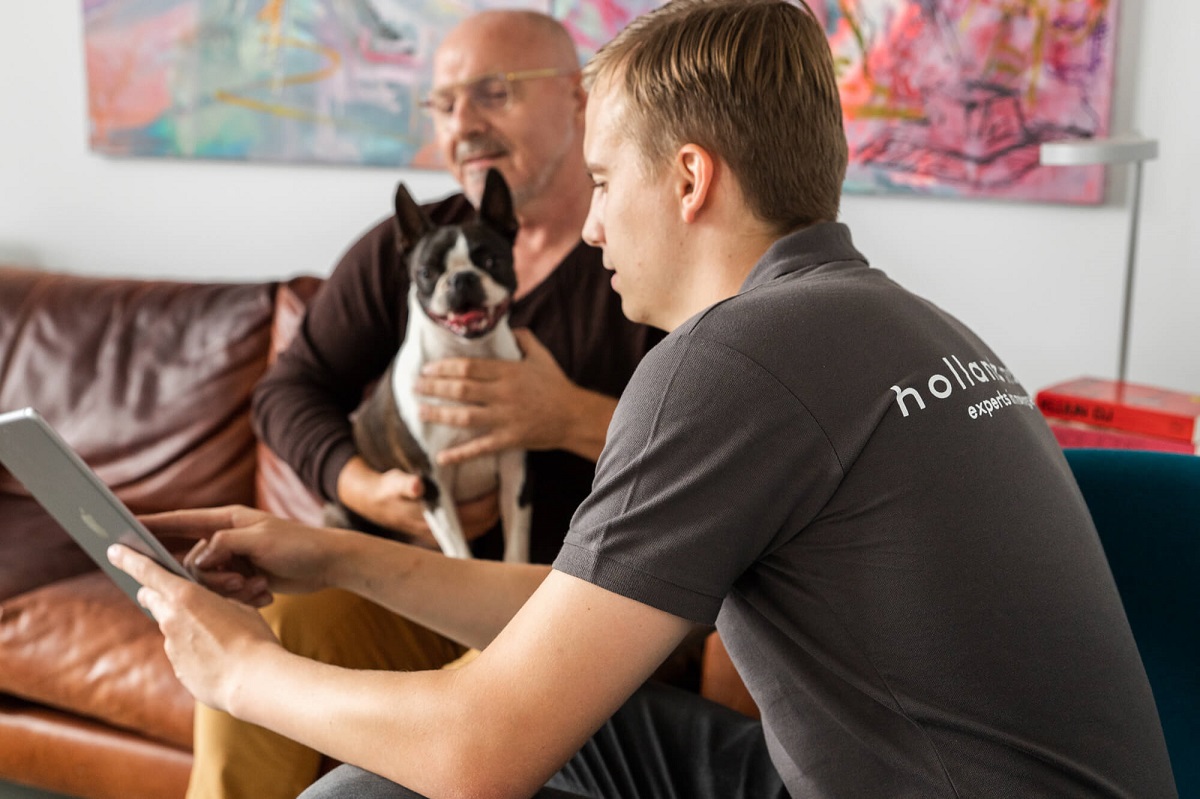 Are you or your loved one going to exchange your beloved home for a smaller senior home? Have you reached a respectable age and are you no longer able to stay in your current home? In that case you move with moving company Holland Movers carefree to your new home. We have years of experience in moving seniors to their last home and know better than anyone what this involves. We are happy to guide your move and arrange everything down to the last detail. Within a short time you will be in your new place with the desired household effects.
You can entrust your senior relocation with peace of mind to the movers of Holland Movers.overs!
Why move with Holland Movers?
If you outsource your senior relocation to Holland Movers, you have a number of guarantees that will benefit a successful relocation:
1. We are a certified moving company , so you can be sure of a high quality service;
2. With us you will no surprises afterwards . We make a realistic estimate of the move in advance, by means of a visit to you, and based on this we make a price proposal. Should any unforeseen circumstances arise during the actual move, this will not affect the pre-agreed price.
3. Your wishes come first. We provide a punctual service, which means that you know exactly where you stand. We make a realistic schedule and discuss it with you. We will adhere to this during the move.
4. Movers with excellent knowledge. Every move is unique. We select our movers, so that you are assured of a carefully composed moving team that suits your move. We have movers who specialize in senior removals.
5. Urgent relocations arranged within 24 hours. You can also have your senior relocation carried out by us urgently. If necessary, your senior relocation can be arranged for you within 24 hours.
Help with senior relocation
If it's your own senior move, you can most likely use some help from experienced movers. It is simply not that easy for older fellow humans to move heavy items. Here, the movers of Holland Movers are happy to step into the breach for you. We will discuss with you in advance what you would like to be helped with during the move. Whether this only concerns moving and relocating the household effects or a fully arranged move, everything is possible.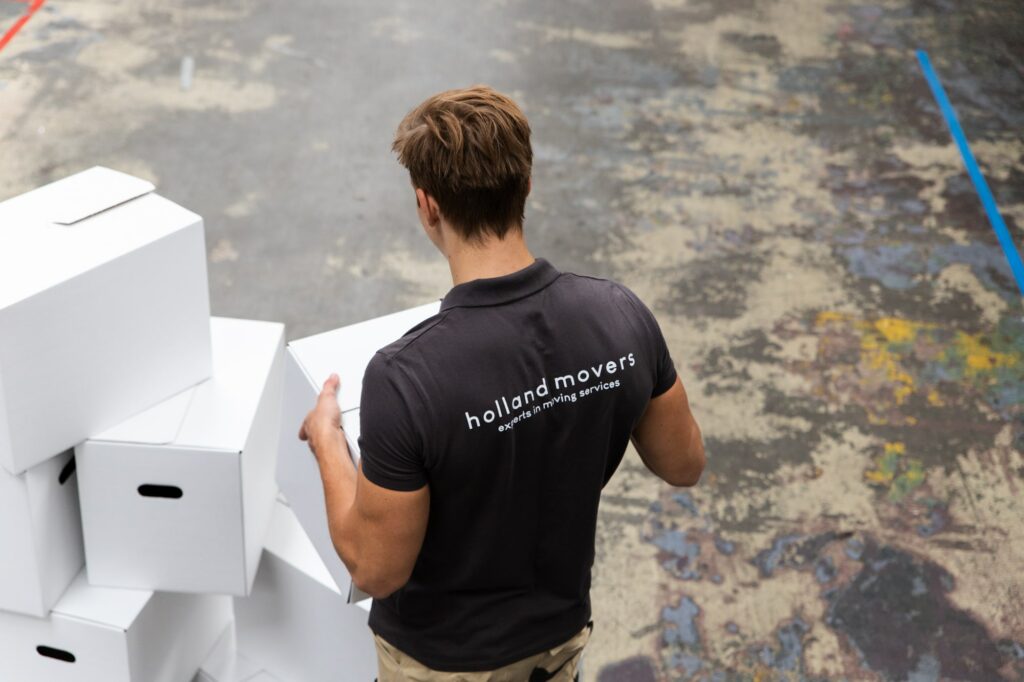 Full-service relocation for seniors
Don't want to have to worry about this stressful latest move yourself? No problem. Our movers are well trained in senior relocations and know better than anyone how emotional this relocation can be for you.
They will therefore go to work with great respect for you and will be happy to discuss with you in advance which items will be taken to the new home and which will be left behind. If you opt for a full-service move, everything from packing to reconnecting your equipment will be arranged for you down to the last detail.
Possibility to store your household effects
A characteristic of a senior move is that the senior often has a decline in the surface area of ​​the house. It will therefore have to be carefully considered which household effects can be moved to the new home and which items will be left behind.
Holland Movers is happy to think along with you and offers you the option of storing furniture that cannot be taken along to the new home, but that you want to keep in your possession. It is also no problem for our moving van to deliver the household effects to different places. Good planning is of great importance here. Our experienced movers are happy to help you with this.
Evacuation of home
When you have to deal with a house eviction after your loved one has passed away, it is a very emotional event. In recent years, the movers of Holland Movers have helped many people to vacate homes after death. In many cases, the house must be completely cleared out within a short period of time and the help of experienced movers comes in handy.
You can also use the help of experienced movers with a house clearance after death? We do senior relocations far beyond the Netherlands, but also for your home clearance in Amsterdam or home clearance in Utrecht you can contact Holland Movers.
Many seniors move into a smaller home near their current home and move to a senior home within Amsterdam or Rotterdam, but it is also possible to go to the move abroad. Some older people like to spend their well-deserved retirement in sunny Southern Europe, for example. You can also contact Holland Movers for customized international removals. We offer you a complete service of the highest quality.
Request senior relocation
If you would like to request a senior relocation for yourself or a loved one, please fill in our application form online or contact our friendly customer service. Our employees will be happy to help you. Request your senior relocation now and receive a response to your request the same day. Also check out the possibilities we offer for other private moves and business moves. .
We move everyone. Check out the possibilities for removals to Amsterdam, removals to Rotterdam, removals to Utrecht and removals to The Hague.