Moving to and living in Amstelveen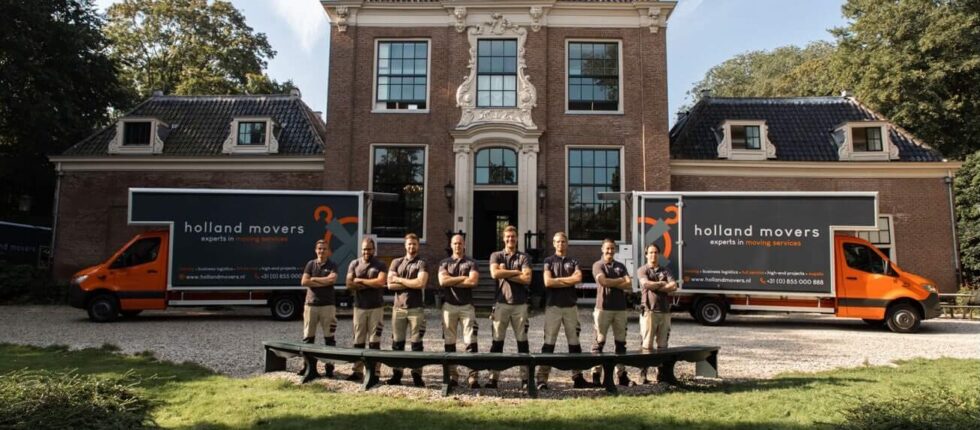 Welcome to your all-encompassing guide for making Amstelveen your new home! We know that moving to a new city can be both exhilarating and daunting. That's why we're committed to smoothing out the bumps in your relocation journey, from legal formalities to local registration. Our mission is to make your move to Amstelveen a seamless experience.
Finding your perfect home can be tricky, but don't worry, we're here to help. Discover the charming neighbourhoods of Amstelveen to find one that aligns with your lifestyle. Navigate the ins and outs of the city's fast-moving housing market with our guidance. We'll also demystify the Dutch tax system for you, assist you in securing top-tier healthcare coverage, and outline the educational opportunities for expatriates in the city.
However, settling in is about more than just the essentials. We'll introduce you to the diverse cultural fabric of Amstelveen, helping you find social events and networking opportunities with fellow newcomers. Your Amstelveen journey kicks off right here. We're wholeheartedly committed to ensuring you have all the information and tools you'll need to not just adjust, but to truly thrive in your new environment.
So, get ready to embark on your new life in Amstelveen, equipped with all the knowledge you need and overflowing with enthusiasm!
Moving to Amstelveen? 
Let Holland Movers help you with moving completely carefree

Navigating life as an expat in Amstelveen
Moving abroad is no small feat, and if Amstelveen is your next destination, you'll need more than just luggage. We offer an all-inclusive toolkit, leading you to credible sources and vital services that make your move a smooth operation and your immersion into local life effortless. Consider this segment your Amstelveen Expat Support Hub for a well-organized transition.
The right resources for Amstelveen expats
Before you jet off to start your new life in Amstelveen, arm yourself with the most current and thorough information available. A diverse array of resources, both digital and print, is at your disposal to help you grasp Amstelveen's way of life, from cultural nuances to everyday logistics. Browse through online guides, expat forums, and official municipal websites to gain a wealth of insights on housing, transportation, healthcare, and schools.
Amstelveen's City Council is a goldmine of trusted information. Their platform serves as your ultimate guide to an array of topics, from the local customs and essential lifestyle tips to pragmatic issues you'll face. It's a treasure trove of information on housing options, public transit, healthcare facilities, and educational institutions, among others.
Beyond online information: real community insights
Never underestimate the power of community. The local expat community in Amstelveen is a wellspring of first-hand experiences and advice that could smooth out the bumps in your transition. Social engagement with these existing expat groups can offer you a sense of belonging, open doors to professional networks, and cultivate new friendships.
Mastering local procedures in Amstelveen
Once you decide to call Amstelveen home, you'll encounter a distinct set of administrative steps, specific to the Dutch system. Luckily, dedicated centers like the Amstelveen Expat Support Hub are here to assist you through every stage of your move.
These specialized centers are proficient in handling visa issues, local registration procedures, and securing your BSN (Burger Service Nummer) number. They're also skilled at clarifying Dutch legal complexities, guiding you through local ordinances, and connecting you with necessary public services.
While these support centers are invaluable for your smooth transition to Amstelveen, familiarizing yourself with the unique rules and protocols is equally crucial. Stay tuned, as we delve deeper into these essential topics in future segments.

Navigating visa and residency in Amstelveen
Relocating to Amstelveen means you'll have to sift through a tangle of visa and residency protocols. The good news? Being well-prepared and informed will set you up for a smooth start in this charming city.
Get to grips with visa and residency essentials:
Before you set down roots in Amstelveen, you'll first need to go through the "initial registration process" or "entry formalities," crucial steps for lawful living in the city. Depending on your nationality and the reason for your move—whether it's work, study, or long-term living—you might need a visa, a residency permit, or possibly both.
Your first stop for this journey is the municipal office in Amstelveen. Here, you'll provide all necessary documents to obtain your Burger Service Nummer (BSN), a crucial identification number that you'll use for various official transactions in the Netherlands.
Clarifying your residential standing:
During your initial registration, you'll be categorized as either an expatriate or an immigrant, which has significant implications for your time in Amstelveen. Expatriates are generally in the city for a limited period, perhaps for work or educational commitments, with plans to return to their home country. Immigrants, on the other hand, plan to make Amstelveen a long-term residence.
Your residential status will directly impact the type of visa you'll need and the benefits available to you. For instance, expatriates may be entitled to specific tax advantages and short-term residence permits, while immigrants could become candidates for permanent residency or even qualify for Dutch citizenship in the future.
By diligently gathering the required documents and adhering to the city's official protocols, you're laying the groundwork for a rewarding and legal life in Amstelveen. Always keep an eye on updates to immigration policies, and consider expert advice to ensure a trouble-free transition to your new Dutch residence.

Housing options for expats in Amstelveen
Securing the right home is paramount when you're making a move, and Amstelveen offers a rich tapestry of housing options. From chic flats in bustling downtown areas to serene family residences in quiet suburbs, Amstelveen's living spaces are as diverse as they are welcoming to expats.
Expert support in navigating Amstelveen's housing market
Embarking on your housing journey in Amstelveen means engaging with property owners, housing agencies, and real estate specialists. Gaining a good grasp of leasing terms and local housing laws is essential for a seamless renting experience. To assist you, consider partnering with a local rental agency well-versed in the needs of expats, or a seasoned real estate expert. This ensures you'll land a home that aligns beautifully with your lifestyle preferences.
For those looking to invest in property, a qualified real estate agent becomes invaluable. These experts provide critical insights into the nuanced housing market of Amstelveen, guiding you to areas and homes that complement both your budget and your lifestyle.
Specialized services and networks focused on expat housing can make a world of difference. Whether you're looking to rent or considering buying, these services can simplify the labyrinthine processes involved in securing your Amstelveen residence.
Exploring neighbourhoods that fit your lifestyle
Amstelveen is a mosaic of diverse neighbourhoods, each offering its unique attributes and charm. If you're an expat who wants to immerse in the city's lively vibe, locales such as Stadshart or Elsrijk may be just the ticket. These areas boast a mix of culture, dining, shopping, and entertainment options, providing a vibrant living experience.
Conversely, if tranquility and family-friendly amenities are more up your alley, consider areas like Westwijk or Bovenkerk. These neighbourhoods provide a laid-back atmosphere with easy access to parks, schools, and family-oriented facilities.
Regardless of your lifestyle or specific requirements, Amstelveen has a corner that will feel like home. By exploring various neighbourhoods and taking into account factors such as your work commute, school proximity, and local amenities, you're setting the stage for a fulfilling expat life in Amstelveen.
Relocating within Amstelveen?
Thinking of relocating within the boundaries of Amstelveen? While you may already be familiar with available housing resources and support, it's important not to overlook key administrative details that ensure a smooth transition. Among the most crucial tasks is updating your address with the local municipal government. Here's your quick guide on how to handle it:
Updating your address details

: After you've moved into your new Amstelveen abode, your next step is to inform the municipal office—commonly known as the "gemeente"—of your change of address. This is a straightforward process that can be done either through their digital platform or with an in-person visit to their office.

What you'll need for the local authorities

: When updating your address, come prepared with all the pertinent information. This will include your previous and current addresses, a valid form of ID, and any other specific documentation they may require.

Receiving confirmation from the local authorities

: Once the municipal office has gathered all the necessary information, they'll update your profile in their records. You'll subsequently receive a confirmation notice, indicating that your address change has been successfully logged.
By rigorously following this simplified guide, you'll keep your official records current, thus ensuring a hassle-free local move within Amstelveen.
Found the perfect house or appartment? 

Let Holland Movers help you with moving completely carefree to Amstelveen

Navigating taxes as an expat in Amstelveen
Understanding the Dutch tax system is crucial for anyone living in Amstelveen, especially for expatriates. Though the maze of taxation may seem daunting, the right guidance can pave the way for a financially secure life in this charming city.
Tailored tax consultation for Amstelveen expats
It's often a wise choice for expats in Amstelveen to seek advice from financial consultants experienced in expatriate tax issues. These experts offer personalized guidance tailored to your unique financial circumstances—from navigating tax incentives to addressing overseas tax responsibilities. Partnering with a tax specialist ensures you're fully compliant and fiscally sound during your stay in Amstelveen.
Installing DigiD for hassle-free tax management
In Amstelveen, as in the rest of the Netherlands, the DigiD (Digital Identification) platform is an indispensable tool for interacting with government services, including taxation. Obtaining a DigiD is essential for any expat aiming for a smooth experience with the Dutch tax system. This digital gateway simplifies tax filing, grants secure access to your tax history, and keeps you informed about any tax-related updates. DigiD is a convenient tool that makes tax management a breeze, whether you're at home or in the office.
By relying on specialized tax guidance and taking advantage of digital resources like DigiD, you're setting the stage for a financially stable and compliant life as an expat in Amstelveen.

Unlocking homeownership in Amstelveen
For expats considering a long-term residence in Amstelveen, owning a property here can be a fulfilling and wise financial endeavour. The first step in this exciting journey is grasping the nuances of the Dutch mortgage market.
Demystifying Amstelveen's mortgage landscape
To qualify for a mortgage in Amstelveen, you'll initially need to evaluate your eligibility criteria, commonly determined by your residency status and income levels. Numerous Dutch financial institutions have crafted mortgage solutions specifically tailored for expats, simplifying the process significantly.
During the application phase, be prepared to submit essential documents like proof of income, residence permits, and sometimes your employment contracts. Additionally, some lenders may scrutinize your credit history, highlighting the importance of meticulous financial record-keeping.
Given the diversity in interest rates and mortgage terms, it's advisable to shop around. Consulting a mortgage advisor specialized in expat property financing can provide invaluable insights. Their expertise can help decode the intricacies of the Dutch mortgage system, steering you toward the most advantageous terms.
Once you've secured your mortgage, you're not just acquiring a piece of property; you're also gaining an opportunity to immerse yourself fully in Amstelveen's welcoming community.
Expat-specific mortgage support
Navigating the Dutch mortgage ecosystem can be a complicated affair, especially for those new to local customs and regulations. Mortgage advisors who specialize in serving the expat community are adept at accommodating the distinct financial conditions expats often encounter. They offer custom advice and guide you through the entire mortgage process, from inception to completion.
Furthermore, online platforms geared towards expat mortgages compile options from a variety of lenders, empowering you to identify the most competitive rates and optimal terms. With this calibre of specialized guidance, your pathway to owning a home in Amstelveen becomes not just attainable, but also gratifying.

Selecting the ideal expat health insurance in Amstelveen
For a worry-free expatriate experience in Amstelveen, it's crucial to have the right health insurance coverage. The Dutch healthcare system is globally recognized for its high standards, but the trick lies in finding an insurance package that aligns with your individual health needs.
When comparing insurance plans, take into account elements such as basic medical services, hospital stays, specialist appointments, and medication coverage. Several insurance providers specialize in policies crafted for expatriates, giving you peace of mind with access to premium healthcare options.
Amstelveen boasts an array of healthcare facilities attuned to the needs of its international residents. Staffed with healthcare professionals skilled in addressing the unique medical concerns of expats, these centers make it more straightforward for you to adapt to the local healthcare environment.
By securing comprehensive health insurance and familiarizing yourself with Amstelveen's healthcare resources, you're setting the stage for a fulfilling and safeguarded stay in the city. This lays the foundation for you to fully enjoy your life in Amstelveen, confident that your healthcare necessities are well taken care of.

Where heritage meets modern living in Amstelveen
Embracing life as an expat in Amstelveen offers a unique fusion of a city steeped in historical charm harmoniously juxtaposed with a modern edge. The city's diverse expatriate community creates a welcoming setting, making it simple to connect with people from a wide array of backgrounds and feel truly included.
Settling into Amstelveen's local culture is a breeze, courtesy of the warm and open disposition of its residents. While picking up a bit of the Dutch language can enhance your overall experience, it's not a prerequisite for feeling at home in this vibrant city.
Amstelveen stands out for its rich cultural offerings, reliable public transportation, cyclist-friendly streets, robust job market, and superior quality of life. These elements collectively contribute to an invigorating and rewarding lifestyle for expats, making the city an ideal place to start anew.
Nurturing your expat network
Forging meaningful connections is key to making the most of your expat journey in Amstelveen. The city boasts a plethora of expat-oriented groups and platforms designed to help newcomers integrate and engage. Active participation in these communities offers an excellent opportunity to meet like-minded people, establish lasting friendships, and exchange valuable advice and experiences. Amstelveen also hosts a range of expat-centric events, from casual social get-togethers to theme-based activities aimed at fostering interactions and relationship building.
If you're the athletic type, Amstelveen provides an array of expat-friendly sports options, encompassing everything from soccer and tennis to cycling. Engaging in these activities not only keeps you physically fit but also serves as a great way to connect with other expats who share your interests. Such collective experiences amplify your sense of community, adding another enriching layer to your time spent in Amstelveen.

Career opportunities in Amstelveen for expats
If you're reading this, you've likely either already secured a job in Amstelveen—congratulations!—or are actively exploring your options. Amstelveen offers a dynamic and inclusive professional setting for expats, featuring an array of job opportunities across various sectors. Stepping into the work scene here allows you to immerse yourself in a Dutch business culture that highly values a balanced work-life equation and open communication.
Still on the job hunt? Don't worry; Amstelveen is a fertile ground for career opportunities that welcome expats. Numerous companies in the area are on the lookout for international skillsets. To find the role that best suits your talents and aspirations, consider browsing through job platforms specialized in English-speaking positions. Additionally, various professional networking events and sector-specific associations in the city offer excellent opportunities to broaden your career connections, thereby increasing the likelihood of securing your ideal position.
With its flourishing job market and welcoming professional atmosphere, Amstelveen stands as an attractive locale for expats who are keen on making meaningful career advancements.

Education options for expats and their families in Amstelveen
Planning a family relocation to Amstelveen? One of your primary concerns is likely to be your children's educational future. Amstelveen offers a diverse range of schooling options designed specifically to meet the unique needs of expat families. Often referred to as international schools, these establishments deliver high-quality education in supportive environments, accommodating children from different cultural backgrounds.
Enrolling your kids in an international school in Amstelveen has several advantages, such as enabling a smooth educational transition if you're moving countries. These schools adhere to internationally recognized educational frameworks, making it easy for students to adapt while maintaining excellent academic standing.
As parents, you'll be able to choose from a variety of top-notch international schools, known for their culturally inclusive atmospheres, skilled educators, and state-of-the-art facilities. These institutions emphasize not just academic excellence but also aim to cultivate a comprehensive, global perspective, encouraging students to appreciate cultural diversity.
Whether your children are just embarking on their educational journey or advancing to more specialized academic programs, Amstelveen's international schools offer a wide range of curricula tailored to each student's individual learning needs. By selecting one of these esteemed institutions, you can be confident that your children's education is in competent hands, setting them on a path for future success in their new international setting.

Driving and vehicle ownership in Amstelveen
If you're an expat planning to navigate the streets of Amstelveen, your first crucial step is to acquire a Dutch driving licence. To make this process more manageable, consider enrolling in a reputable driving school that offers courses in English, facilitating your transition to Dutch roadways.
In Amstelveen, local government agencies oversee the licensing procedures, and there are specific criteria you'll need to meet to secure your licence. Whether you aim for a standard car licence or a motorcycle permit, gaining familiarity with local regulations is essential.
Amstelveen boasts a number of driving schools designed to cater to the needs of the English-speaking expat community. These schools provide a favourable setting for newcomers to learn Dutch driving rules and road safety protocols.
Navigating Amstelveen's vehicle ownership challenges
Locating a parking spot in Amstelveen can prove to be challenging, especially in busier neighbourhoods where parking spots are coveted commodities. The town's layout and the high demand for parking spaces can test the resolve of even the most patient drivers.
To address concerns such as air pollution and road congestion, Amstelveen has established environmental zones, or "milieuzones," that limit access to vehicles not meeting specific emission criteria. As an expat driver in Amstelveen, it's crucial to be aware of these zones and ensure your vehicle complies to avoid penalties and restricted access.
Given the complexities tied to limited parking and environmental policies, driving in the central areas might not always be the most practical option. However, Amstelveen offers a robust public transportation system, including buses and trams, providing a convenient and eco-friendly alternative to driving. Opting for these sustainable modes of transit not only simplifies your commute but also helps to minimize your environmental impact.
Ready for the Dutch life?
Plan your move to Amstelveen with Holland Movers 

Your smooth transition to Amstelveen
Moving to a new place can be daunting, especially for expats. This is where we come in, at Holland Movers, to alleviate one key element of stress: the move itself. We offer an array of customized services aimed at ensuring your move to Amstelveen is as hassle-free and streamlined as possible.
Quick planning, immediate feedback
Our user-friendly digital platform lets you effortlessly schedule online or in-person consultations, and request quotations or further information. Recognizing the time-sensitive nature of your move, we commit to same-day responses, setting a benchmark for quick and open communication.
A team of skilled professionals
Our staff excels in managing expat relocations and prioritizes clear and open dialogue. With a cadre of multilingual specialists, language barriers simply vanish. Dependability is our second name; you can always count on us to be on time.
Tailored moving solutions
Understanding that every move is different, we provide adjustable solutions to meet your specific needs. Whether you require a rapid emptying of your former home due to tight deadlines, or specialized gear for a complicated move into a space with limited access, we've got you covered. Need temporary storage? We've got flexible options tailored to you.
Unparalleled protection and peace of mind
We boast top-tier insurance policies, offering up to 2.5 million euros in coverage with no excess. Your possessions are valuable—both to you and to us—and we go to great lengths to safeguard them during your relocation.
Always prepared, whatever the situation
Life is unpredictable, and we're equipped for whatever comes our way. Our premium moving supplies and optional handyman services make sure every facet of your move is handled. From dismantling furniture to supplying all essential moving gear, we're devoted to making your move to Amstelveen as serene as possible.
Welcome to your new adventure in Amstelveen!
Kudos on making it through our comprehensive guide designed for expats heading to Amstelveen. You're now well-prepared with invaluable information for your smooth transition to this captivating city. Remember, relocating should be more about excitement and less about stress. As you close this guide, let your imagination soar towards the incredible journey awaiting you.
We've touched on an array of vital subjects—from the character of various neighbourhoods and immigration necessities to healthcare options and career opportunities. While expat life comes with its own set of joys and challenges, Amstelveen's inviting atmosphere helps create a harmonious blend. You're about to become part of an energetic and diverse expat community.
Take a moment to soak in all the useful knowledge you've acquired, and gear up to immerse yourself in the rich tapestry of Amstelveen's culture, history, and opportunities. Whether you're meandering through scenic parks, delving into local arts, or networking with other expats, your new chapter is just beginning.
Moving to Amstelveen?
Let our experts advice you on your relocation!
Guide Highlights:
Reliable sources

: Turn to trustworthy online portals, expat forums, and the Amstelveen Expat Centre for accurate details and invaluable services.

Immigration essentials

: Familiarize yourself with visa protocols, register with the local municipal office, and secure your BSN number for lawful residency.

Living quarters

: Explore Amstelveen's varied living spaces and consult international real estate agencies for expert advice.

Tax navigation

: Seek guidance from expat tax consultants and use the DigiD system to simplify tax dealings.

Healthcare choices

: Opt for expat-friendly health insurance and medical services to guarantee your well-being.

Education options

: Consider international schools to provide your children with a stable and enriching educational environment.

On the go

: Acquire your Dutch driving licence via reputable driving schools and stay updated on parking regulations and green zones.

The expat life

: Immerse yourself in Amstelveen's dynamic expat circle and take advantage of the city's abundant cultural and professional offerings.

Expanding your circle

: Participate in expat-centric activities and events, like international meetups, to widen your social reach.

Smooth moves with Holland Movers

: Team up with Holland Movers for an effective, streamlined, and stress-free relocation journey.
Get set for your exceptional Amstelveen adventure—it promises to be a rewarding one!
Quality. Flexible. Safe.
Your wishes are always central at Holland Movers. We always take the time to carefully and extensively discuss your move and your wishes in this regard. This way you know exactly what you can expect from us and we are well aware of your expectations. This way you will not have to deal with unpleasant surprises afterwards.